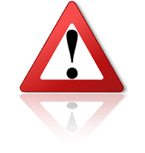 We have been warned against an attempt of Phishing using the good name of Casteldis in France to try to buy equipment. Please be very careful when contacted by any person using the domain
casteldis.com
This domain was registered in December in the United States and they are also using the following details:

Jacques ROUBIOT
Service achats
CASTELDIS SAS - ZI RUE DE LA PLAINE
02400 CHATEAU-THIERRY
France
Tel:
+33(0)310383350
Fax:
+33(0)345440413
jacques.roubiot@casteldis.com

After asking the Casteldis Headquarters, they confirmed this was a fraud and that they had word of a fraud attempt with the same MO from a company in Greece.
Please be very careful and always investigate the real contacts of any company. If you need help or if you are in doubt, please feel free to contact us.
Trade Safe!
Pepe Bermúdez
Marketing & Sales www.TheBrokerSite.com
Phone: +1 3472846827
LinkedIn Profile:
linkedin.com/pepebermudez
MSN-Skype & Trillian: www.thebrokersite.com
Twitter:
@TheBrokerSite
Facebook:
facebook.com/TheBrokerSite