Please watch out for Clifford Johnson who contacts traders via LinkedIn pretending to work for Eagle Telephone System
05/03/201907/09/2018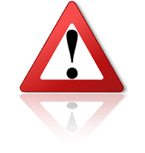 Dear Traders,
Please watch out for Clifford Johnson who contacts traders via LinkedIn and pretends to work for Eagle Telephone System Inc.
This is the message the FRAUD sends:
Clifford Johnson 17:35
Hello, Welcome to our LinkedIn connection. Eagle Telephone System, INC is a regular supplier of high end consumer electronics products such as Mobile Phones, Laptops, Camera, Game&Consoles, Mobile Accessories, IT Equipments, Grade A Server CPU, Graphic cards, DDR3, DDR4, Used Laptopse.t.c. We offer our products at a very competitive and well affordable prices, All products are 100% original. Contact us for your purchase inquiry. Contact Details: E-mail: eagletelephone.inc@protonmail.com WhatsApp Number: +1(512)553-2407 Skype ID: customerlivechat We look forward to doing business with you. Warm Regards Eagle Telephone Sysrem, INC
https://www.linkedin.com/in/clifford-johnson-5a2137114/
Eagle Telephone System is not involved in this kind of trading, when one of our members contacted them they were told that there is no Clifford Johnson working there.
Trade Safe,
Mario Biemans
Managing Director www.TheBrokerSite.com
Organizer of The www.EuropeanBrokerMeeting.com
Phone: +31 621546725
LinkedIn Profile: http://nl.linkedin.com/in/mariobiemans
MSN-Skype: mario.biemans