How to report internet fraud!
08/03/201907/09/2018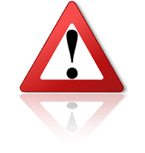 Dear Traders,
As you know there are many frauds around and we at TBS try to do our best to protect you for them. We have mentioned this many times before but I want to mention it once more please contact us when you are dealing with a new supplier or customer you have found outside of www.TheBrokerSite.com and we will investigate them for you!
If you have been hit by a fraud than please make sure to report the fraud to the local authorities, without reporting they will for sure continue their fraudulent business and hurt more companies like yours.
Europol has gathered all links to report frauds in Europe you can find them here:
https://www.europol.europa.eu/report-a-crime/report-cybercrime-online
To report a fraud in the UK please use:
https://www.met.police.uk/ro/report/fo/fraud/
To report a fraud in Ireland please use:
https://www.garda.ie/en/Crime/
To report a fraud in the USA please use:
https://www.justice.gov/criminal-ccips/reporting-computer-internet-related-or-intellectual-property-crime
Trade Safe,
Mario Biemans
Managing Director
www.TheBrokerSite.com
Organizer of The
www.EuropeanBrokerMeeting.com
Phone:
+31 621546725
LinkedIn Profile:
http://nl.linkedin.com/in/mariobiemans
MSN-Skype: mario.biemans