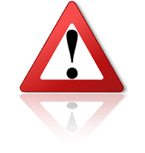 We have received a warning today against an attempt to impersonate Recycled Renewables Limited, which is now Renewable Parts Ltd. Please be very careful when contacted by a rep using the domains
recycledrenewablesltd.com
and
tech-center.com
They are pretending to work for Recycled Renewables Limited to offer products and using these contact details:

RECYCLED RENEWABLES LIMITED
Contact:
Joel Hobbs
or
Patrick Groeneveld, Sales Manager
Address: Unit L-7e Westway Industrial Estate, Porterfield Road, Renfrew, Scotland, PA4 8DJ
Company number: SC456745
email:
recycling_renewables@tech-center.com
Website:
www.recycledrenewablesltd.com
Tel:
+44 1138591512

Please note both domains were registered in the States and the latest changes in registrar information is very recent. We contacted the real company and they did not recognize the name of Joel.
The real company updated their name to Renewable Parts Ltd. and they use the domain renewable-parts.com! Please be very careful and always investigate the real contacts of any company. If you need help or if you are in doubt, please feel free to contact us.
Trade Safe!
Pepe Bermúdez
Marketing & Sales www.TheBrokerSite.com
Phone: +1 3472846827
LinkedIn Profile:
linkedin.com/pepebermudez
MSN-Skype & Trillian: www.thebrokersite.com
Twitter:
@TheBrokerSite
Facebook:
facebook.com/TheBrokerSite