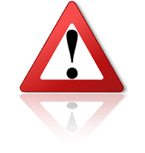 We have been informed of an attempt to impersonate Westcoast Limited. Please be very careful when contacted by a rep using the domain
westcoast-ltd.co.uk
or
westcoast-ltd.uk
.
The fake domain has been used to contact traders and ask for credit or payments in advance.
From our
previous Warning
:
Bank Name:
Barclays bank Plc uk
IBAN:
GB24BARC20917990505498
Bic:
BARCGB22
Sort Code:
20-91-79
Now they are contacting traders using the following details:
p.newberry@westcoast-ltd.uk
www.westcoast-ltd.uk
Phone:
+44(0) 1183350105
(+44 1183350105 OR 01183350105)
Direct phone:
+44(0) 7901063337
(+44 7901063337 OR 07901063337)
The REAL company uses the domain www.westcoast.co.uk. Please be very careful and always investigate the real contacts of any company. If you need help or if you are in doubt, please feel free to contact us.
Trade Safe!
Pepe Bermúdez
Marketing & Sales www.TheBrokerSite.com
Phone: +1 3472846827
LinkedIn Profile:
linkedin.com/pepebermudez
MSN-Skype & Trillian: www.thebrokersite.com
Twitter:
@TheBrokerSite
Facebook:
facebook.com/TheBrokerSite