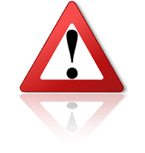 One of our members has informed us of this company. Please be careful when contacted by
phoneladllc.com
using the following details:
PHONELAD LLC
Sales & Distribution Of Grade A+, Brand New Mobiles
Office Address: 3920 Washington Blvd. Halethorpe, Maryland 21227
Tel: (347) 989-4438 (+1 3479894438)
Email: sales@phoneladllc.com
The company name is not registered in Maryland, the domain was registered 77 days ago, the address is not verified and they have been using images from other networks to post ads as pictures of their stock.
Be very careful and always use an escrow service if you are buying from this company.
If you need help or if you are in doubt, please feel free to contact us.
Trade Safe!
Pepe Bermúdez
Marketing & Sales www.TheBrokerSite.com
Phone: +1 3472846827
LinkedIn Profile:
linkedin.com/pepebermudez
MSN-Skype & Trillian: www.thebrokersite.com
Twitter:
@TheBrokerSite
Facebook:
facebook.com/TheBrokerSite