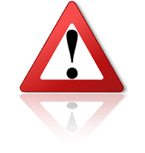 One of our members was approached by a fraudster using the domain
be-atos.net
to try to purchase on credit. Please be very careful with the following contact using the good name of Atos.

Bruno Da Sylva
IT Purchasing Manager
Tel:
+3228082079
(+32 28082079 or 028082079)
Fax:
+3226902801
Mail:
b.dasylva@be-atos.net

Please note the domain be-atos.net was registered in January in The Netherlands. They were using the VAT and website of the real company while asking to deliver to another location by sending a Word forged PO and the specified period of 14 days net billing date.

SPRL GTD Transport
Grégory Duprez
Hall No 2, Quai Donnat Casterman,
7500 Tournai Belgique
GSM 0476/69.94.52 (+32 476699452)

On a control call, our member was told this was a fraud and that this contact does not represent Atos.
The real company can be reached at
https://atos.net/en-be/belgium/contact-atos-belgium
.
Please be very careful and always investigate the real contacts of any company. If you need help or if you are in doubt, please feel free to contact us.
Trade Safe!
Pepe Bermúdez
Marketing & Sales www.TheBrokerSite.com
Phone: +1 3472846827
LinkedIn Profile:
linkedin.com/pepebermudez
MSN-Skype & Trillian: www.thebrokersite.com
Twitter:
@TheBrokerSite
Facebook:
facebook.com/TheBrokerSite