Phishing Alert :: Please be very careful when contacted by brmingham-ac.uk
15/04/201907/09/2018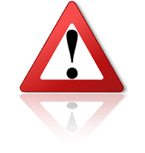 We have been informed about yet another attempt to impersonate the University of Birmingham. Please be very careful when contacted by any rep using the false domain
brmingham-ac.uk
This is a copy of their message:

Name: Andrew
E-Mail: procurement@brmingham-ac.uk
Subject: Purchase Order

Message: Hello Sales,

The University of Birmingham will like to set up an open trading credit account with your company in order to establish a long term business relationship with you and purchase this Item on a regular basis.

Please kindly confirm your stock / vendor availability on below item.

HP Elitebook 8470p Intel i7 Gen 3 2.9Ghz 8GB RAM 320GB HDD Webcam Win 7 Pro
HP Elitebook 8570p Intel i7 Gen 3 2.9Ghz 8GB RAM 320GB HDD Webcam Win 7 Pro
Dell LatitudeE6430 Intel i5 Gen 3 2.6Ghz 4GB RAM NEW 120GB SSD Webcam Win 7 Pro
Dell Latitude E7440 Intel i5 Gen 4 1.7Ghz 4GB RAM 320GB HDD Webcam Win 7 Pro

We would provide an official credit reference sheet for Net 30 application process,This will enable us to submit a purchase order upon approval.

Looking forward to hearing from you.

Best Regards,
Andrew Bishop Account Payable Manager
University of Birmingham

Please also read our
previous warnings about the phishing attempts
using the good name of this and other universities.
Please be very careful and always investigate the real contacts of any company. If you need help or if you are in doubt, please feel free to contact us.
Trade Safe!
Pepe Bermúdez
Marketing & Sales www.TheBrokerSite.com
Phone: +1 3472846827
LinkedIn Profile:
linkedin.com/pepebermudez
MSN-Skype & Trillian: www.thebrokersite.com
Twitter:
@TheBrokerSite
Facebook:
facebook.com/TheBrokerSite