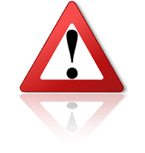 One of our members has informed us of this company. Please be careful when contacted by
SAS CHADIS IMPORT
using the following details:
SAS CHADIS IMPORT
Sales & Distribution Of Grade A+, Brand New Mobiles
Office Address: ROUTE D EPERNAY, 51510 FAGNIERES, FRANCE
Tel: +33 (0)362026232
Fax: +33 (0)362029707
Email: import@chadis-fagnieres.com
www.chadis-fagnieres.com
The company pretends to buy your whole stock on a payment with credit insurance. They claim that their solvency is supported by organizations such as EULER HERMES, ATRADIUS or COFACE. However, their domain only exists for 3 days: https://www.scamadviser.com/check-website/chadis-fagnieres.com
Be very careful and always use an escrow service if you are buying from this company.
If you need help or if you are in doubt, please feel free to contact us.
Trade Safe!
Rhody Plein
www.TheBrokerSite.com Europe's leading computer trading exchange since 1999!
Tel: +31 642 965 537
LinkedIn Profile: https://www.linkedin.com/in/rhody-plein-7813b0129/?ppe=1
Register now for the 15th www.EuropeanBrokerMeeting.com/register on the 3rd and 4th of October at the Fairmont Monte Carlo and save 100's!