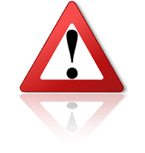 We have been informed of an attempt to use the good name of ABB to request credit using the false domains
services-courriers.online
and
fr-newabb.com
to send the following message:

Dear sir ,

I am M HUREL Vincent , purchasing and sales manager of ABB FRANCE . Our Company specialised in Supplying computer hardware and Electronic . We want to extend our supplier list because of concurrency in prices on the international market . We are seeking a supplier with whom we can to have partnered long-term in order to have competitive prices .we are interested to buy the products you sell and want to place an order with you in big quantities.
Can you give us payment facilities ( 14 , 30 or 60 days payment terms ) ?
Could you inform us of the steps to follow to open an account with you ?

Waiting your feedback

Cordially

M HUREL Vincent

ABB FRANCE
5 BOULEVARD D OSNY
95800 Cergy
REG N° 335 146 312
VAT N° FR94 414969584
TEL +33143381547 (+33 143381547 or 0033 0143381547)
FAX +33143381547
https://new.abb.com

Please note the domains were recently registered in Indonesia. The correct contact details of ABB in France can be found on their
website
(https://new.abb.com/fr/a-propos-abb/abb-en-france/contact-center).
Please be very careful and always investigate the real contacts of any company. If you need help or if you are in doubt, please feel free to contact us.
Trade Safe!
Pepe Bermúdez
Marketing & Sales www.TheBrokerSite.com
Phone: +1 3472846827
LinkedIn Profile:
linkedin.com/pepebermudez
MSN-Skype & Trillian: www.thebrokersite.com
Twitter:
@TheBrokerSite
Facebook:
facebook.com/TheBrokerSite