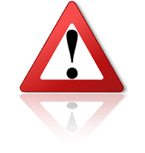 We have been informed of an attempt to use the good name of ASERTI Group to request prepayment for a list of parts. They are using the Gmail account:
christian.schmidt.aserti@gmail.com
to send their offers.

aserti.christian.schmidt@gmail.com wrote:
Dear Sirs and Madames,

We have new Simens Simatic Control Panels, we would like to sell in a low price.
If you are intrested, i can send pictures and list.
We are a small company dealing with used and unused parts out of company dismantling's, stocks and so on.
We are working with UPS as standard shipping company.


Best Regards,

CHRISTIAN SCHMIDT

56010 Vannes CEDEX-FR
Rue Becquerel - P.I.B.S

Aserti Electronic Motion Control Group

E-mail: christian.schmidt.aserti@gmail.com
Please consider the environment before printing this e-mail.
Gesendet mit meine Iphone

The REAL company has confirmed this is a fraud attempt. To contact ASERTI Group or any of their subsidiaries (ASERTI Electronic, CNC Services, RF CNC Services, Motion Control, ASERTI Exchange, Robot System, E2M, PowerSave and/or ANTILLES Electricity), please refer to their website:
www.aserti-group.com
Please be very careful and always investigate the real contacts of any company. If you need help or if you are in doubt, please feel free to contact us.
Trade Safe!
Pepe Bermúdez
Marketing & Sales www.TheBrokerSite.com
Phone: +1 3472846827
LinkedIn Profile:
linkedin.com/pepebermudez
MSN-Skype & Trillian: www.thebrokersite.com
Twitter:
@TheBrokerSite
Facebook:
facebook.com/TheBrokerSite