Phishing Alert :: Please be very careful when contacted by michael.r.hawkinsiac@gmail.com or michael.hawkins.iac@outlook.com
05/06/201907/09/2018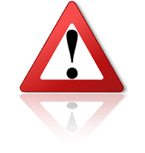 There is a contact trying to impersonate the company Industrial Automation & Control Ltd. using the email addresses
michael.r.hawkinsiac@gmail.com
and
michael.hawkins.iac@outlook.com
to send requests for quotes. The real company has already sent a report to the UK Police regarding this Phishing Attempt.

From: michael.r.hawkinsiac@gmail.com
Subject: Siemens 6AV6 643-0CD01-1AX1 touch screen price quotation
To: michael.hawkins.iac@outlook.com

Hi,

Do you have any Siemens 6AV6 643-0CD01-1AX1 touch screen?
We need 4 piece and a price quotation please.

Best Regards,

MICHAEL R. HAWKINS
Industrial Automation & Control Ltd.

The Real Company uses the domain
www.iac-ltd.co.uk
Please be very careful and always investigate the real contacts of any company. If you need help or if you are in doubt, please feel free to contact us.
Trade Safe!
Pepe Bermúdez
Marketing & Sales www.TheBrokerSite.com
Phone: +1 3472846827
LinkedIn Profile:
linkedin.com/pepebermudez
MSN-Skype & Trillian: www.thebrokersite.com
Twitter:
@TheBrokerSite
Facebook:
facebook.com/TheBrokerSite