Warning :: Please be very careful when contacted by salondis-sas.com
10/06/201907/09/2018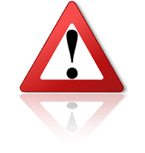 We have been notified about an email from the domain
salondis-sas.com
being sent to traders to apply for credit.

From: "SALONDIS"
Subject: Re: B2B

SALONDIS, a simplified joint-stock company with a capital of € 999,000, started its activity in July 2002. We are operating under the banner of ELECLERC, we are located in the largest hyper-market in France and sell our articles quickly. let's go by credit line for one year. So we would like to have a line of credit with you. Bank transfers will be done after 2 or 3 weeks depending on our agreement. We are waiting for a favorable response for a good and lasting collaboration.
Please accept our best regards.

• M. BERTAND Patrice
• RTE DE PELISSANNE
• 13300 SALON DE PROVENCE
• TEL: +33(0) 4 83 33 75 75
• FAX: +33(0) 4 84 50 97 76
• SIREN: 442 570 230
• SIRET: 442 570 230 000 15
• Web: www.salondis-sas.com
• E-mail: contact@salondis-sas.com

Please note the domain
salondis-sas.com
was just registered a few days ago in the United States. Please be very careful and always contact E.Leclerc directly when in doubt.
If you need help or if you are in doubt, please feel free to contact us.
Trade Safe!
Pepe Bermúdez
Marketing & Sales www.TheBrokerSite.com
Phone: +1 3472846827
LinkedIn Profile:
linkedin.com/pepebermudez
MSN-Skype & Trillian: www.thebrokersite.com
Twitter:
@TheBrokerSite
Facebook:
facebook.com/TheBrokerSite