Phishing Alert :: Hiding behind the good name of Link-US LLC
13/06/201907/09/2018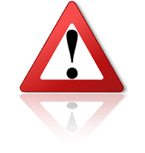 We have received a warning against an attempt to impersonate
Link-US LLC
using the fake domain
link-us-onliine.com
to contact other traders. This domain was registered in Germany 44 days ago.
Please be very careful and always investigate the real contacts of any company before doing business with them. The correct contact information for Link-US LLC is:
Link-US LLC
Contact:
Richard Hinkley
Phone:
+1 919-825-0900
Email:
rhinkley@link-us-online.com
URL:
https://www.link-us-online.com/
If you need help or if you are in doubt, please feel free to contact us.
Trade Safe!
Pepe Bermúdez
Marketing & Sales www.TheBrokerSite.com
Phone: +1 3472846827
LinkedIn Profile:
linkedin.com/pepebermudez
MSN-Skype & Trillian: www.thebrokersite.com
Twitter:
@TheBrokerSite
Facebook:
facebook.com/TheBrokerSite