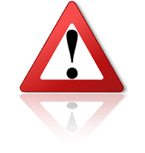 One of our members has been contacted by a fraud trying to impersonate
Helios Investment Partners - www.heliosinvestment.com.
using the fake domain
www.heliosinvests.co.uk
. The fake domain was registered very recently on the 23rd of April 2019. The imposter uses the email address paulcunninghamhelios@gmail.com and the phone number +44 07946160758 he pretends to be the real Paul Cunningham Partner and CFO at Helios Investment Partners
Please be very careful and always investigate the real contacts of a company before doing business with them. The correct contact information for Helios Investment Partners is:
Helios Investment Partners
Contact:
Paul Cunningham
Phone:
+44 207 484-7700
Email:
Info@HeliosLLP.com
URL:
https://www.heliosinvestment.com/
Please always contact us when you find new suppliers and or customers and we will investigate them for you.
Trade Safe!
Mario Biemans
Managing Director www.TheBrokerSite.com
Organizer of The www.EuropeanBrokerMeeting.com
Phone: +31 621546725
LinkedIn Profile: http://nl.linkedin.com/in/mariobiemans
MSN-Skype: mario.biemans