Please watch out when trading with James Baxter, Albuhera Limited from the UK!
17/06/201907/09/2018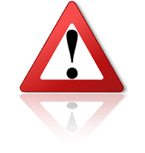 Dear Traders,
Please watch out for the following company::

Albuhera Limited
James Baxter, james@albuhera.co.uk
Unit 3 Tavistock Industrial Estate, Ruscombe Lane, Twyford RG10 9NJ, UK
GB284376961
www.albuhera.co.uk
+44 7472914411
+44 7833096108
The past months we have received several complaints about this company, worst complaint being from one of our members that paid 25K upfront and didn't get any goods or refunds. Please be very careful when trading with Albuhera and never pay them upfront.
Trade Safe!
Mario Biemans
Managing Director www.TheBrokerSite.com
Organizer of The www.EuropeanBrokerMeeting.com
Phone: +31 621546725
LinkedIn Profile: http://nl.linkedin.com/in/mariobiemans
MSN-Skype: mario.biemans