Warning :: Please be very careful when contacted by alltest_tradingequipment@outlook.com
21/06/201907/09/2018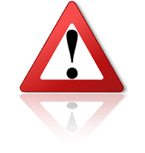 We have received a warning against an attempt to contact trader using the name of ALLTEST TRADING EQUIPMENT'S and the email
alltest_tradingequipment@outlook.com
.
This is a copy of their email:

From: Alltest Trading Equipment
CC: alltest_tradingequipment@outlook.com

Good day,

I have gone through your products on your website and the are wonderful products.

We are ALLTEST TRADING EQUIPMENT based in ITALY and we are interested in purchasing your product for the year business.

We would greatly appreciate receiving any information, brochures
and the current lists of your products to enable us send Quotation / Order.

We thank you in advance and look forward to receiving information from you.

Thanks & Regards

ALLTEST TRADING EQUIPMENT'S

Email: alltest_tradingequipment@outlook.com

Peter Howard| Purchasing Manager
Telephone: +39 3464336938
Fax: +39 3464336938
Via Lanzone, 33 - 22123 Milano
Italy.

Please note the original email comes from a company in the United States. The address of contact given in the signature belongs to a retails store in Milan.
Please be very careful and always investigate the real contacts of any company. If you need help or if you are in doubt, please feel free to contact us.
Trade Safe!
Pepe Bermúdez
Marketing & Sales www.TheBrokerSite.com
Phone: +1 3472846827
LinkedIn Profile:
linkedin.com/pepebermudez
MSN-Skype & Trillian: www.thebrokersite.com
Twitter:
@TheBrokerSite
Facebook:
facebook.com/TheBrokerSite