Please watch out for a Fraud pretending to be our Trusted Member Electro Inc.
25/06/201907/09/2018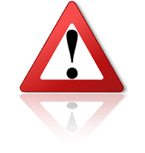 Dear Traders,
Please watch out there is a Fraud in the market that pretends to be part of our Trusted Member Electro, Inc.

The correct details for Electro, Inc. are:
Electro, Inc.
2585 Dunwin Drive, Mississauga - ON L5L 3N9
Canada
+1 9055985780
www.electrocw.com
arif@electrocomputerwarehouse.com
zunnair@electrocomputerwarehouse.com
The Fraud uses the email address
electrocomputerwarehouse@tech-center.com
and the phone number
+1 720 507 8465
and the bitcoinwallet
16M8PfCnPfxwrLcVS ru9Li4s98bmsfsCV4
The CEO of Electro, Inc. is Arif Lakhani please contact Arif when in doubt about who you are talking to. Arif his email is arif@electrocomputerwarehouse.com and his phone number is +1 905-598-5780
Trade Safe!
Mario Biemans
Managing Director www.TheBrokerSite.com
Organizer of The www.EuropeanBrokerMeeting.com
Phone: +31 621546725
LinkedIn Profile: http://nl.linkedin.com/in/mariobiemans
MSN-Skype: mario.biemans