Warning :: Please watch out for RAXHAYES LIMITED (info@raxhayesrecyclelimited.com, www.raxhayesrecyclelimited.net)
30/08/201907/09/2018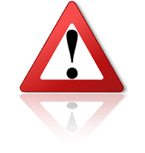 The following contact reached for one of our members. He asked for 50% payment before inspection and failed to provide any references.
Van.
RAXHAYES LIMITED
Address:
21 Silver St. Ottery Saint Mary, EX11 1DB, UK
Company No:
10399783
Phone:
+44 7418344294
email:
info@raxhayesrecyclelimited.com
www.raxhayesrecyclelimited.net
The domain is brand new, with all registrar information hidden. Their location is ... Hmmmm... What can I say? ... Take a look yourself.
Trade Safe!
Mario Biemans
Managing Director www.TheBrokerSite.com
Organizer of The www.EuropeanBrokerMeeting.com
Phone: +31 621546725
LinkedIn Profile: http://nl.linkedin.com/in/mariobiemans
MSN-Skype: mario.biemans