Warning :: Please be very careful when contacted by TML Recycling Limited
02/09/201907/09/2018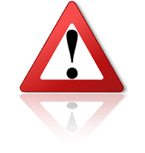 We have received a warning against the company TML Recycling Ltd. as one of our members' customer sent payment for 100K and they interrupted all contact for over 3 weeks. We have tried to reach this company but their phone numbers are no longer valid. Please be very careful if you are contacted by them:
TML Recycling Limited
Domain:
tmlrecyclinglimited.co.uk
Phone:
+44 1277424058 (01277424058)
Address:
1 Royal Terrace, Southend-on-Sea. Essex SS1 1EA. United Kingdom
VAT:
GB 278198646
The company reg. states the entity registered in 2016, went dormant in 2017 and made account statements again in October 2018. The domain was registered in January in the US.
Please be very careful and do NOT send payment in advance to this company.
Trade Safe!
Pepe Bermúdez
Marketing & Sales www.TheBrokerSite.com
Phone: +1 3472846827
LinkedIn Profile:
linkedin.com/pepebermudez
MSN-Skype & Trillian: www.thebrokersite.com
Twitter:
@TheBrokerSite
Facebook:
facebook.com/TheBrokerSite