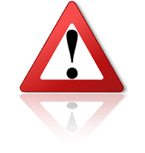 We have received a warning against an attempt to impersonate AAB using
the fake domain be-abb.com
to contact other traders. This domain was registered in The United States earlier this month. They are sending requests for quotes and contact to other traders and, apparently, they have done this with RDS Group too.
This is a copy of their message:

From: ABB NV
Subject: COMMERCIAL PROPOSAL - CLIENT ACCOUNT OPENING

Hello,

We are ABB NV based in Belgium and we plan to open a customer account with you for the purchase of IT equipment (Smartphones / Tablet, Laptop, HDD / SSD External, CPU, Multimedia).
- Can you put me in touch with one of your sales representatives to send him our request for a quote?
- Alternatively, can you send me your catalogue or an online access to your products available in stock.

Looking forward to your answer.

Best Regards / Met vriendelijke groten / Codialement
Perret Olivier
Purchasing Manager IT I ABB Benelux

ABB NV
Hoge Wei 27, 1930 Zaventem Belgium
Phone: +32 2 808 63 63 I Fax: +32 2 718 66 66
Mail: olivier.perret@be-abb.com (hyperlinked to https://www.rds-group.de)
Web: www.abb.com (hyperlinked to https://www.rds-group.de)

To contact Red Delta Solutions Group directly to verify authenticity, the correct information is:
Red Delta Solutions Group
Phone:+49 (89) 59 06 86 97 - 0
Email: sales@rds-group.de
Any email coming from a Red Delta Solutions Group employee will be sent from the domain
rds-group.de
Please be very careful and always investigate the real contacts of any company before doing business with them. If you need help or if you are in doubt, please feel free to contact us.
Trade Safe!
Pepe Bermúdez
Marketing & Sales www.TheBrokerSite.com
Phone: +1 3472846827
LinkedIn Profile:
linkedin.com/pepebermudez
MSN-Skype & Trillian: www.thebrokersite.com
Twitter:
@TheBrokerSite
Facebook:
facebook.com/TheBrokerSite