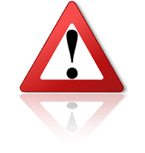 Dear Traders,
It has been brought to our attention that there is an individual impersonating MovingIT Ltd in order to perpetuate fraud. To make sure you're conducting business with a reputable company and not the impostors, please contact MovingIT directly to verify authenticity. The correct contact information for MovingIT is as follows:
MovingIT Ltd.
Phone: +44 0161 694 3543
Email: sam@imovingit.com, whereby the impostor is using sam@imovngit.com
Please note that any email coming from MovingIT Ltd will only use @imovingit.com.
You can always contact us when you are dealing with a new supplier or customer even when they are no TBS members. We will investigate for you!
Trade Safe!
Mario Biemans
Managing Director www.TheBrokerSite.com
Organizer of The www.EuropeanBrokerMeeting.com
Phone: +31 621546725
LinkedIn Profile: http://nl.linkedin.com/in/mariobiemans
MSN-Skype: mario.biemans