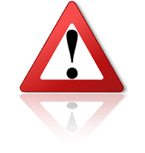 One of our members has sent us a warning against an attempt to impersonate Sopra Steria Group. Please be very careful when receiving any communication from the domain
soprasteria-france.com
,
soprasteriafrance.fr
or
sopra-steriasa.com
; that redirect to the official Sopra Steria Group website.
These acts have been reported to the French authorities. This is a copy of the message our member received:

From: info@soprasteria-france.com
Subject: Re: R: R: REQUEST FOR COLLABORATION

Hello (NAME)
I acknowledge receipt of your email and I thank you .
Generally we pay our suppliers 30 days net date of invoice subject to a line of credit on our behalf with your credit insurer .
If you agree we can work on short and long term with these conditions. If not, it is not serious, we will look for another supplier.
Best regards
Mrs Sylvie Remond
Purchasing manager
Direct Line : +337 56 84 51 64 (+337 56845164)
Email : sylvie.remond@soprasteria-france.com
Sopra Steria Group
3 Rue Du Pre Faucon -
Petite Avenue Des Glaisins
74940 Annecy - France
Tel : +33 (0) 8 05 08 10 67 (+33 805081067)
Fax : +33 (0) 4 76 43 29 37 (+33 476432937)
Mail :info@soprasteria-france.com
web : www.soprasteria-france.com
Company Number : 326 820 065 00083
VAT N° : FR 18 326820065
6202A / Conseil en systèmes et logiciels informatiques

Please be very careful and always investigate the real contacts of any company before doing business with them. If you need help or if you are in doubt, please feel free to contact us.
If you have been contacted in the past or if you are contacted by email (from addresses using domain names that are similar to @soprasteriafrance.eu, soprasteria-france.com, etc.), telephone or even through direct canvassing by individuals wishing to order equipment or services, open a customer account in the name of Sopra Steria Group or one of its subsidiaries or modify your bank account information, please contact Sopra Steria Group immediately by telephone on: +33 (0)140672909 / +33 (0)140672929 or by email at signalementfraude@soprasteria.com.
Trade Safe!
Pepe Bermúdez
Marketing & Sales www.TheBrokerSite.com
Phone: +1 3472846827
LinkedIn Profile:
linkedin.com/pepebermudez
MSN-Skype & Trillian: www.thebrokersite.com
Twitter:
@TheBrokerSite
Facebook:
facebook.com/TheBrokerSite