Warning :: Please be very careful when contacted by Digital Communications Group Limited
24/10/201907/09/2018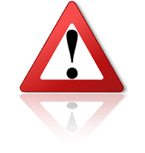 We have been informed that one of our members got an offer for equipment from this company and, after purchasing and sending payment, they have stopped all contact with them. These are the contact details:
DIGITAL COMMUNICATIONS GROUP LTD.
Contact:
Rashawn K. Simmons
Position:
Sales Manager
Address:
301K-8882 170 St NW, Edmonton, AB T5T 4M2 Canada
eMail:
rashawn@digitalcomgroup.net
Phone and WhatsApp:
(+1) 604-373-6621
(+1 6043736621)
Please be very careful and do not send prepayment to this contact or use an escrow service when purchasing and do not grant credit.
Trade Safe!
Pepe Bermúdez
Marketing & Sales www.TheBrokerSite.com
Phone: +1 3472846827
LinkedIn Profile:
linkedin.com/pepebermudez
MSN-Skype & Trillian: www.thebrokersite.com
Twitter:
@TheBrokerSite
Facebook:
facebook.com/TheBrokerSite