Warning :: Please be very careful when contacted by Blue Light (bluelightelecom.fr)
28/10/201907/09/2018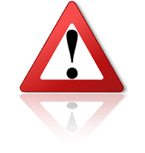 We have been informed that one of our members got a request from this company, sold them approximately 110K in product and they never paid. Initially they sent a proof of wire but no funds were received and they stopped all communication now.
The contact details are:
Blue Light / Sokhna Bachir
Address:
85 Bd de la Republique, 06400 Cannes, France
Phone:
+33 60871-9566
(+33 608719566)
Contact person:
Madjid Hallouch
(
mhallouch@bluelightelecom.fr
)
Shipping Address:
21 Boulevard Bessieres, 75017 Paris, France
LinkedIn Account:
https://www.linkedin.com/in/madjid-hallouch-167514189/
Please be very careful and do NOT send prepayment or grant credit.
Trade Safe!
Pepe Bermúdez
Marketing & Sales www.TheBrokerSite.com
Phone: +1 3472846827
LinkedIn Profile:
linkedin.com/pepebermudez
MSN-Skype & Trillian: www.thebrokersite.com
Twitter:
@TheBrokerSite
Facebook:
facebook.com/TheBrokerSite