Phishing Alert :: Hiding behind the good name of ELECTRO DEPOT FRANCE SAS
28/10/201907/09/2018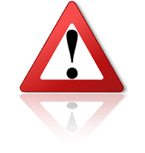 We have been informed of an attempt to impersonate Electro Depot from France. Please be very careful when contacted by someone using the domain
electrodepotfrance.fr
. Here is a copy of the message sent:

From: ELECTRO DEPOT FRANCE
Subject: ORDER

Good morning Mr/Mrs ,

We want to buy with you products , we wish to establish a long-term partnership with you for payment term 30 days net, 45 days net is possible ?

Can you make expeditions in france and united kingdom?

Looking forward to reading

Best Regards

March Stéphane
General manager

Dénomination : SAS ELECTRO DEPOT FRANCE
SIREN:433 744 539
SIRET:43374453900423
TVA:FR66 433744539
1 ROUTE DE VENDEVILLE 59155 FACHES-THUMESNIL FRANCE

www.electrodepot.fr

Tel / +33 (0) 171025028

Fax / +33 (0) 171025020

The domain was just registered 8 days ago. Please be very careful and always investigate the real contacts of any company before doing business with them. If you need help or if you are in doubt, please feel free to contact us.
Trade Safe!
Pepe Bermúdez
Marketing & Sales www.TheBrokerSite.com
Phone: +1 3472846827
LinkedIn Profile:
linkedin.com/pepebermudez
MSN-Skype & Trillian: www.thebrokersite.com
Twitter:
@TheBrokerSite
Facebook:
facebook.com/TheBrokerSite