Please watch out for Salvatore Messina safracomputer65@gmail.com
05/11/201907/09/2018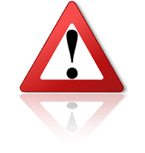 Dear Traders,
We have warned for Salvatore Messina several times before but apparently he is still trying to do business, now he is using the email address safracomputer65@gmail.com. Please do not deal with this company he has hurt many traders in the past.
REPCO/Safra Computer
Calogero Messina AKA Lillo Messina AKA Salvatore Messina
WhatsApp:+393460663905
Skype : Joemessi931
Wechat :: Lillo93147
Mobile phone Italy : +39 346 6062140
Mobile Hong Kong :+852 98753782
Mobile UK : +44 7751506000
Mobile Usa : +1 805 967 4721
Mobile philippines : +63 947267 1758
www.repcointernational.it
https://www.linkedin.com/in/calogero-messina-04729a107/
lillo@repcointernational.it (Lillo Messina lillomessina@gmail.com)
safracomputer65@gmail.com
Website: repcointernational.it
Please contact us when in doubt about a new supplier and or customer and we will investigate for you!
Trade Safe,
Mario Biemans
Managing Director www.TheBrokerSite.com
Organizer of The www.EuropeanBrokerMeeting.com
Phone: +31 621546725
LinkedIn Profile: http://nl.linkedin.com/in/mariobiemans
MSN-Skype: mario.biemans