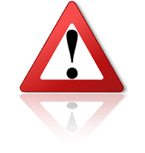 We have been informed of an attempt to impersonate HMC Technology Ltd. staff members using an Alias to send out emails. Please be very careful and pay special attention to the email in the reply-to field.
The impostor is using the email address:
construction@gcmholdingsinc.com
Any email coming from a HMC Technology Ltd. employee will be sent from
zyhmc.cn
. Please make sure the same email domain is written on your reply.
If you experience a fraudulent situation with someone using their contact information to conduct business, please contact:
HMC Technology Ltd.
Contact:
Johnson Ho
Email:
johnson@zyhmc.cn
If you need help or if you are in doubt, please feel free to contact us.
Trade Safe!
Pepe Bermúdez
Marketing & Sales www.TheBrokerSite.com
Phone: +1 3472846827
LinkedIn Profile:
linkedin.com/pepebermudez
MSN-Skype & Trillian: www.thebrokersite.com
Twitter:
@TheBrokerSite
Facebook:
facebook.com/TheBrokerSite