Warning :: Please be very careful when contacted by Richard Sorenson (Dan Division APS & Bowline Security)
20/11/201907/09/2018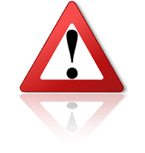 We have received a warning from 2 of our members against Richard Sorenson. This person owes both of them very significant sums of money for unpaid equipment.
Please be very careful when contacted by him or any of these companies:
Dan Division APS
Address:
Bredgade 36B. ST. TV, Copenhagen, Denmark
VAT:
DK37606537
Contact:
Richard Sorensen, CEO
Phone:
+45 40 30 80 02
(+45 40308002)
eMail:
richard@dandivision.eu
&
Bowline Security
Address:
21 Aurora Drive, Umhlanga Rocks, First Floor, Durban, KZN 4301, South Africa
URL:
www.bowlinesecurity.co.za
Both members have warned us and the IT Trade Community to avoid problems with them. Do not grant credit or prepay any orders.
If you need help or if you are in doubt, please feel free to contact us.
Trade Safe!
Pepe Bermúdez
Marketing & Sales www.TheBrokerSite.com
Phone: +1 3472846827
LinkedIn Profile:
linkedin.com/pepebermudez
MSN-Skype & Trillian: www.thebrokersite.com
Twitter:
@TheBrokerSite
Facebook:
facebook.com/TheBrokerSite