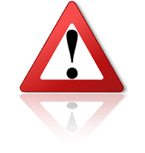 We have received a warning about a fraud/phishing case. An impostor pretending to be CPA 17 Pan-European Holding Coöperatief contacted a trader using the fake domain
cpa-17.com
to make a purchase on behalf of the real company. They bought the following products:
180pcs Dyson Supersonic Hair Dryer DH01 Pink EAN: 5025155025499
140pcs Dyson Supersonic Hair Dryer HD 01 silver EAN: 5025155025505
171pcs Samsung Galaxy Watch Rose Gold: SM-R810NZDA
...To be delivered to this warehouse:
CPA 17 Pan-European Holding Coöperatief U.A.
Castorweg 15
8938BE Leeuwarden
The Netherlands
They sent the seller fake company documents and even fake passwords (correct details with different photographs). They also sent a fake confirmation of payment which was never received. After visiting the real company, they were shocked as they never made the purchase and the company is not a Technology or Electronics Trader.
This has been reported to the police. Please be very careful if you are ever contacted by anyone using the domain
cpa-17.com
(registered in mid August). They used these addresses:
rami@cpa-17.com
ramses@cpa-17.com
inkoop@cpa-17.com
jan@cpa-17.com
... and this Skype user names:
live:.cid.3c10ad624b726bed
live:.cid.6d44950a200e02
Please be very careful and always investigate the real contacts of any company. If you need help or if you are in doubt, please feel free to contact us.
Trade Safe!
Pepe Bermúdez
Marketing & Sales www.TheBrokerSite.com
Phone: +1 3472846827
LinkedIn Profile:
http://nl.linkedin.com/in/pepebermudez
MSN-Skype & Trillian: www.thebrokersite.com
AIM: Pepe@TheBrokerSite.com
Yahoo! Messenger: Pepe_TheBrokerSite
Twitter:
@TheBrokerSite
Facebook:
facebook.com/TheBrokerSite