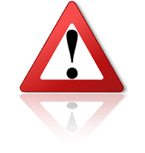 We have received a warning from one of our members against 6 Hills ITAD Ltd from the United Kingdom. The order was for CPU's at 31'500 USD. However, when received, the containers were empty and not one single CPU was in the box. The box also contained empty slots where the CPU's could not fit in and the weight of the shipment was confirmed by both our member and DHL.
After several promises, no refund has been made and the communication stopped. Please be very careful and use an escrow service or pay upon receiving the correct equipment. The company details are:
6 Hills ITAD Ltd
Tel:
+44 7534 523 537
eMail:
sean@6hillsitad.co.uk
Address:
71-75 Shelton Street ,Covent Garden, London WC2H 9JQ
Trade Safe!
Pepe Bermúdez
Marketing & Sales www.TheBrokerSite.com
Phone: +1 3472846827
LinkedIn Profile:
http://nl.linkedin.com/in/pepebermudez
MSN-Skype & Trillian: www.thebrokersite.com
AIM: Pepe@TheBrokerSite.com
Yahoo! Messenger: Pepe_TheBrokerSite
Twitter:
@TheBrokerSite
Facebook:
facebook.com/TheBrokerSite