Warning :: Please watch out for Estraled in Latvia and Poland
03/12/201907/09/2018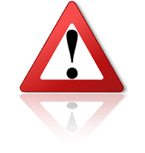 Please be very careful when contacted by the company Estraled. This company had made a sale to one of our members and they have stopped all communication after payment was sent. We have been informed they have also appeared in 2 other cases where no equipment was received after sending payment to them. Do NOT send any prepayment and/or grant any credit to this company:
Estraled
Contact:
Oskars Purins
eMail:
info@estraled.eu, sales@estraled.eu
Skype:
live:9de5862c71728c58
Phone:
+371 24956992
VAT:
LV40103558027
Address:
Klava Ukstina Iela 5A - 17N, Liepaja LV-3401, Latvia
Please note this person is also the director in the entity of Poland with the same name (PL 9721276501).
Trade Safe!
Pepe Bermúdez
Marketing & Sales www.TheBrokerSite.com
Phone: +1 3472846827
LinkedIn Profile:
linkedin.com/pepebermudez
MSN-Skype & Trillian: www.thebrokersite.com
Twitter:
@TheBrokerSite
Facebook:
facebook.com/TheBrokerSite