Warning :: Please be very careful when dealing with Skytech Plus and Adam Nowak
04/12/201907/09/2018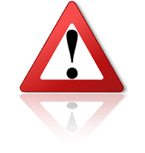 The following company was removed from TBS as they sold an order, requesting 50% prepayment and they failed to deliver. They have stopped all communication and they have tried to send applications with other entities as well. Please be very careful when contacted by Skytech Plus and/or Adam Nowak.
After several promises, no refund has been made and the communication stopped. Please be very careful and use an escrow service or pay upon receiving the correct equipment. The company details are:
Skytech Plus
Contact:
Adam Nowak
eMail:
sales@skytechplus.pl
Phone:
+48 789217154
VAT:
PL7010924985
Address:
ul. Tytusa Chalubinskiego 8, Warszawa 00-613, Poland
Trade Safe!
Pepe Bermúdez
Marketing & Sales www.TheBrokerSite.com
Phone: +1 3472846827
LinkedIn Profile:
http://nl.linkedin.com/in/pepebermudez
MSN-Skype & Trillian: www.thebrokersite.com
AIM: Pepe@TheBrokerSite.com
Yahoo! Messenger: Pepe_TheBrokerSite
Twitter:
@TheBrokerSite
Facebook:
facebook.com/TheBrokerSite