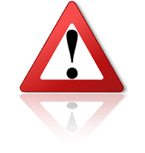 We have received a new warning of an attempt to impersonate the REAL company Langon Distribution, a LeClerc Brand. This attempt uses the email address
philippehery18@gmail.com
with an alias which makes it pass as info@langondistribution.fr. They sent an order to one of our members and a false payment confirmation which, after a week, was not received. Please be very careful.
This is a copy of their message:

From: info@langondistribution.fr (Please note the name is an email address)

Our company Langon Distribution based in France and operating in the sales and supply
for hypermarkets products . We are looking to cooperate
with new and potential suppliers in order to satisfy our clients located in Europe, UK
and Middle East.
We are looking forward to receiving your price list /catalog for a start if interested to work with us.
We remain at your disposal.

Please advise
Best regards.

HERY Philippe
Directeur Commercial

LANGON DISTRIBUTION
Moleon
33210 langon
France
T: +33 7 56 98 07 35
F: +33 5 56 76 55 58
E: info@langondistribution.fr (this domain was registered in September this year in Italy)

Please be very careful and always investigate the real contacts of any company. If you need help or if you are in doubt, please feel free to contact us.
Trade Safe!
Pepe Bermúdez
Marketing & Sales www.TheBrokerSite.com
Phone: +1 3472846827
LinkedIn Profile:
http://nl.linkedin.com/in/pepebermudez
MSN-Skype & Trillian: www.thebrokersite.com
AIM: Pepe@TheBrokerSite.com
Yahoo! Messenger: Pepe_TheBrokerSite
Twitter:
@TheBrokerSite
Facebook:
facebook.com/TheBrokerSite