Fraud Warning:: SMR Recycling, Aeger IT Solutions from UK or Netherlands
20/12/201907/09/2018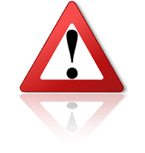 Dear Traders,
Please watch out when you are contacted by:

SMR Recycling Limited
2 Sweet Apple Tree, Wistanswick, Market Drayton, England, TF9 2AY.
COMPANY NO: 08974430
VAT NUM: GB 206626619
Tel: +3197005031887
email: info@smrrecycling.com
www.smrrecycling.com
Or

Company Name: Aeger IT Solutions
Contact person: Brian William / Richard Holmes
Company Number: 28096535
Address : W. Moolenaarshof 11, 2172SR, Sassenheim, Netherlands
sales@aegeritsolutions.nl
Office:+31 97005030941
Or
Company name: LINK WEB SOLUTIONS LLP
Contact person: James Mitch
1201 Orange Street, Suite 600, Wilmington, De, Usa, 19808
Email: link_websolutions1@qualityservice.com
Tel: 302-483-7815

SMR Recycling contacted one of our members through LinkedIn, after investigating them we can only conclude they are FRAUDS. The other companies mentioned are related to SMR Recycling.
Please contact us when in doubt about a new supplier and or customer and we will investigate for you!
Trade Safe,
Mario Biemans
Managing Director www.TheBrokerSite.com
Organizer of The www.EuropeanBrokerMeeting.com
Phone: +31 621546725
LinkedIn Profile: http://nl.linkedin.com/in/mariobiemans
MSN-Skype: mario.biemans