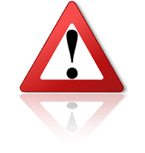 We have received a warning from one of our members who was being contacted by a fraudster pretending to work for U Enseigne Coopérative in France. Please be very careful when receiving any communication from the domain:
cooperativeu-enseigne.fr
Here is a copy of the message:

From: COOPERATIVE U ENSEIGNE marketing@cooperativeu-enseigne.fr
Subject: REQUEST FOR QUOTE


Dear Sir ,

We are a company involved in several business areas.

We are based in France and we would like to place an order with your company.

Regarding our company policy we only work by B2B 30 days payment from date of invoice by credit insurance.

Then, is it possible that you contact your insurance company to request a credit limit?

We would be delighted to receive your products catalog or price list to confirm the needs of our customers and ours.


I hope that this first business will come true so that we can work as long as possible with you.

Feel free to contact me for any questions.

With Kinds Regards,
M Dominique SCHELCHER
Director of purchasing
COOPERATIVE U ENSEIGNE
PARC TERTIAIRE SILIC 20 RUE D'ARCUEIL - BÂT. MONTRÉAL
94150 RUNGIS
TEL: +33170060590
FAX: +33173792812
SIREN: 304602956
SIRET :30460295600142
VAT N°:FR10304602956
EMAIL:marketing@cooperativeu-enseigne.fr

The domain was registered in June last year in Germany. Please be very careful and always investigate the real contacts of any company. If you need help or if you are in doubt, please feel free to contact us.
Trade Safe!
Pepe Bermúdez
Marketing & Sales www.TheBrokerSite.com
Phone: +1 3472846827
LinkedIn Profile:
http://nl.linkedin.com/in/pepebermudez
MSN-Skype & Trillian: www.thebrokersite.com
AIM: Pepe@TheBrokerSite.com
Yahoo! Messenger: Pepe_TheBrokerSite
Twitter:
@TheBrokerSite
Facebook:
facebook.com/TheBrokerSite