Please be careful when trading with Rackway Holding from France!
13/01/202007/09/2018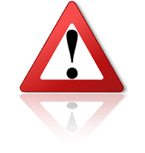 Dear Traders,
The following company contacted us in order to become a member on our platform upon which we sent the invoice for a yearly membership. Unfortunately, this company took part in falsifying their proof of payment to make it seem like they had paid. However, we have never received any payment nor are we able to contact them anymore.
The company details are as follows:
Company Name: Rackway Holding
Contact person: Olivier Mis, olivier@rackway.fr
Company Number: +33 768170899
Address : 6 rue de Porstrein, Brest 29200
Please be very careful when dealing with this company as they do not keep their agreements and conduct business by falsifying documents.
Trade Safe!
Rhody Plein
www.TheBrokerSite.com Europe's leading computer trading exchange since 1999!
Tel: +31 642 965 537
LinkedIn Profile: https://www.linkedin.com/in/rhody-plein-7813b0129/?ppe=1