Please be careful when trading with Daniel Berbers from Partsurfer Spain
14/01/202007/09/2018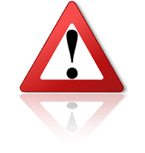 Dear Traders,
Please be careful when trading with Daniel Berbers from Partsurfer Spain, this company had been a long time member of TBS and we never got any complaints about them but now they are apparently having a difficult time and they can not pay their bills.

Partsurfer
Daniel Berbers, daniel@partsurfer.es
Diputacion 475, Barcelona 08013, Spain
www.partsurfer.es

When you trade with this company please make sure they prepay.
Please contact us when in doubt about a new supplier and or customer and we will investigate for you!
Trade Safe,
Mario Biemans
Managing Director www.TheBrokerSite.com
Organizer of The www.EuropeanBrokerMeeting.com
Phone: +31 621546725
LinkedIn Profile: http://nl.linkedin.com/in/mariobiemans
MSN-Skype: mario.biemans