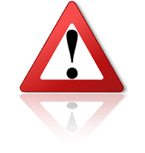 There has been another attempt to impersonate Atos. One of our members was contacted by a rep using the domain
atos-belgium.net
Please be very careful as they are trying to obtain products on credit using the good name of Atos in Belgium. Here is a copy of their message:

From: ATOS BELGIUM SA <sales@atos-belgium.net>
Subject: Supplies and delivery - Project PM-77440917

Dear Sir / Madam

We would like to get the contact of your sales representative so that we can place our order for our project.
We wish you good reception and we are waiting.

Regards,
--


CHIEF COMMERCIAL OFFICER
M. Jan VELTMAN

Tel : +32 230 01 982
Fax : +32 230 74 055

ATOS BELGIUM SA-NV
Da Vincilaan 5
1930 Zaventem
Belgium
TVA : BE0401848135
Capital : 28.959.272,00 €

... and after an exchange of emails, they request credit:

Payment remains 30 days after invoice date.
We also need the delivery time for this order.

Please note the domain was registered recently. The real company can be reached at
https://atos.net/en-be/belgium/contact-atos-belgium
.
Please be very careful and always investigate the real contacts of any company. If you need help or if you are in doubt, please feel free to contact us.
Previous warning:
Phishing Alert :: Hiding behind the good name of Atos :: Be careful when contacted by be-atos.net
Trade Safe!
Pepe Bermúdez
Marketing & Sales www.TheBrokerSite.com
Phone: +1 3472846827
LinkedIn Profile:
linkedin.com/pepebermudez
MSN-Skype & Trillian: www.thebrokersite.com
Twitter:
@TheBrokerSite
Facebook:
facebook.com/TheBrokerSite