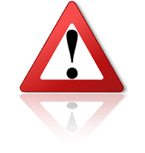 We have received a warning from one of our members who was being contacted by a fraudster pretending to work for
PN California, Inc.
: Trusted Member on TBS!
This phishing attempt was using the domain pncaLFornia.com (typo in the name) which was just registered a few days ago. They offered CPUs and asked for a 50% pre-payment to a supplier in Turkey by wire transfer. They were also using similar format and details of the real company:

PN California Inc.
9016 Somerset Blvd.
Bellflower, CA 90706
Ph: 562-861-7624, Ph: 562-861-7624 (The fake phone was actually written twice in the original email)
Fax: 562-861-7627

Please be very careful and always investigate the real contacts of any company. If you need help or if you are in doubt, please feel free to contact us.
Trade Safe!
Pepe Bermúdez
Marketing & Sales www.TheBrokerSite.com
Phone: +1 3472846827
LinkedIn Profile:
http://nl.linkedin.com/in/pepebermudez
MSN-Skype & Trillian: www.thebrokersite.com
AIM: Pepe@TheBrokerSite.com
Yahoo! Messenger: Pepe_TheBrokerSite
Twitter:
@TheBrokerSite
Facebook:
facebook.com/TheBrokerSite