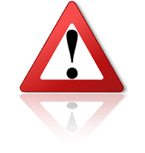 We have received a warning against the company
Procurve Limited
. One of our members was approached via email in a Blast from this company in London with the following details:
Steven Mayberry
Purchasing Manager / Procurve Limited
E:
s.mayberr@procurvenet.co.uk
T:
+44 (0) 1362 370 003
(+44 1362370003 or 01362370003)
F:
+44 (0) 1362 371 006
D:
www.procurvenet.co.uk
Address:
277 The Drive, Ilford, Essex, England, IG1 3PN United Kingdom
Our member made a transaction with them in mid January, but they went unresponsive. The total purchase was for $1,990.00 USD.
We had received requests to verify this company in the past but could not find enough information about them. Please be very careful and do not send prepayment or use an escrow service before dealing with them.
Trade Safe!
Pepe Bermúdez
Marketing & Sales www.TheBrokerSite.com
Phone: +1 3472846827
LinkedIn Profile:
http://nl.linkedin.com/in/pepebermudez
MSN-Skype & Trillian: www.thebrokersite.com
AIM: Pepe@TheBrokerSite.com
Yahoo! Messenger: Pepe_TheBrokerSite
Twitter:
@TheBrokerSite
Facebook:
facebook.com/TheBrokerSite