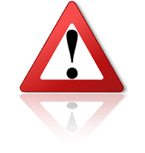 We have received a warning by one of our members who was approached by a fraudster pretending to work for HAGER SAS. They made an order on credit terms using the domain
hager-grp.com
and submitting all the details of the real company, except for the shipping address.
Hager SAS. Warehouse
24 Avenue Henri Barbusse
93000 Bobigny, France
Please be very careful and watch out for the following details:

M KEHL Bernt
Procurement Manager

HAGER SAS
T:+33(0) 3 10 383781 (0310383781 or +33 310383781)
M:+33(0)7 56 998628 (0756998628 or +33 756998628)
E: kehl.bernt@hager-grp.com

The domain leads to a copy of their website and it was just registered in November last year. The real domain should be:
hager.fr
Please be very careful and always investigate the real contacts of any company. If you need help or if you are in doubt, please feel free to contact us.
Trade Safe!
Pepe Bermúdez
Marketing & Sales www.TheBrokerSite.com
Phone: +1 3472846827
LinkedIn Profile:
http://nl.linkedin.com/in/pepebermudez
MSN-Skype & Trillian: www.thebrokersite.com
AIM: Pepe@TheBrokerSite.com
Yahoo! Messenger: Pepe_TheBrokerSite
Twitter:
@TheBrokerSite
Facebook:
facebook.com/TheBrokerSite