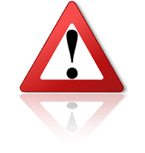 We have received a warning from one of our members who was being contacted by a fraudster pretending to work for the REAL company
Liquidation Station
.
This phishing attempt was using the domain
liquidaTOnstation.com
(typo in the name) which was just registered a few days ago, in Germany (Sedo GmbH, IP: Address: 91.195.240.103). They are sending messages to traders offering Lenovo Laptops using a different address and contact numbers:

Best wishes

Bonner G. Smith
Liquidation Station, Inc.
8926 Farne Island Blvd
Knoxville TN 37923
+ 1 865 286-4077 Office Phone
+ 1 865 577-4077 Fax Phone

... They will then make up excuses, including Corona-virus based delays!
Please be very careful and always investigate the real contacts of any company. If you need help or if you are in doubt, please feel free to contact us.
Trade Safe!
Pepe Bermúdez
Marketing & Sales www.TheBrokerSite.com
Phone: +1 3472846827
LinkedIn Profile:
http://nl.linkedin.com/in/pepebermudez
MSN-Skype: www.thebrokersite.com
Twitter:
@TheBrokerSite
Facebook:
facebook.com/TheBrokerSite