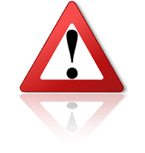 One of our members was contacted by a company hosted at kooptuingereedschaponline.store offering very low prices. The contact details of the seller included the domain
vinayotap.com
on their emails. This has been used on several sites in different countries and languages to send offers too.
Please be very careful as there are many fraud warnings against them using different domains to create false stores. Victims have claimed credit card theft, paying and not receiving, etc.
The domain
kooptuingereedschaponline.store
was recently registered in The United States, uses a storefront from a template, has several languages combined in their categories and descriptions and takes resources from other sites (such as eBay Images).
Please be very careful with any site with the contact information using the domain
vinayotap.com
(VINAYOTAP.COM).
Trade Safe!
Pepe Bermúdez
Marketing & Sales www.TheBrokerSite.com
Phone: +1 3472846827
LinkedIn Profile:
http://nl.linkedin.com/in/pepebermudez
MSN-Skype: www.thebrokersite.com
Twitter:
@TheBrokerSite
Facebook:
facebook.com/TheBrokerSite