Phishing Alert :: Using VSiTL.INFO to impersonate the REAL company Value Smart Trading Limited
22/04/202007/09/2018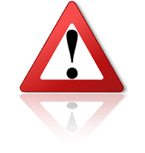 Our member
Value Smart Trading Limited
has received a warning against a Phishing Attempt using the domain
VSiTL.INFO
to try to impersonate them and offer products (mind the "i").
They use the same signature with a different phone number:

Lex
Business Development Manager (USA)

Value Smart Trading Ltd
Warehouse 24, 5/F Worldwide Industrial Center,
No. 43-47 Shan Mei Street, Shatin,
N.T., Hong Kong
Contact: +852 5803 4162
Contact: +1 424 376 3374

The domain
VSiTL.INFO
was registered just 10 days ago in Germany while the
REAL company
uses the domain
vstl.info
. Please be very careful and always investigate the real contacts of any company. If you need help or if you are in doubt, please feel free to contact us.
Trade Safe!
Pepe Bermúdez
Marketing & Sales www.TheBrokerSite.com
Phone: +1 3472846827
LinkedIn Profile:
http://nl.linkedin.com/in/pepebermudez
MSN-Skype: www.thebrokersite.com
Twitter:
@TheBrokerSite
Facebook:
facebook.com/TheBrokerSite