Phishing Alert :: Please be very careful when contacted by MidWichGroup-Plc.com
09/06/202007/09/2018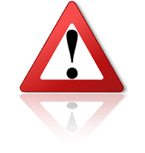 We have been informed by one of our member of an attempt to use the good name of Midwich Group to contact them. They used our member's website's contact form to send the following message:

Name: MICHAEL ASHLEY
Email: michael.ashley@midwichgroup-plc.com
Telephone: 01316180771

Comment: To whom It May Concern.

At present, the COVID 19 virus appears to be disappearing.
despite the restrictions, life goes on.
and we must all try to operate the machine.
Hence our mail today.
Founded in 1979, Midwich Group distributes AV technology to the trade market with global operations covering Europe,
North America and Asia Pacific.
wishes to obtain additional information on your products:

Tablet,Computer,Memory,SSD,Hard Disc,Mobile Phone,High-Tech etc...

Please inform us of the availability of your inventory and your delivery method.

Payment terms: 14 to 30 days after receipt of the invoice.
Please inform us of the procedure for opening an account.

Our company maintains privileged relationships with its
suppliers in an atmosphere of mutual trust.

Do not hesitate to contact me if you wish
More information.
Until then, I wish you good health

The domain
MidWichGroup-Plc.com
was registered only 6 days ago in the USA.
Please be very careful and always investigate the real contacts of any company. The REAL company Midwich Group Plc can be reached on the following domains and brands:
www.midwich.com
and
midwichgroupplc.com
.
If you need help or if you are in doubt, please feel free to contact us.
Trade Safe!
Pepe Bermúdez
Marketing & Sales www.TheBrokerSite.com
Phone: +1 3472846827
LinkedIn Profile:
linkedin.com/pepebermudez
MSN-Skype & Trillian: www.thebrokersite.com
Twitter:
@TheBrokerSite
Facebook:
facebook.com/TheBrokerSite