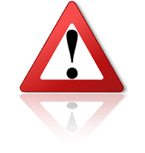 It has come to our attention that the following company has been replying to Broadcast sent on www.TheBrokerSite.com.
IT Source Networks, Inc.
David Morrison
365 Patton Dr. SW, Atlanta, GA
30336, USA.
Please note this is not a TBS Member and any Broadcast reply sent by them is a faked message. We cannot recommend making business with this company.
Please feel free to contact us if you have any questions or if you have been contacted by them.
Trade Safe!
Pepe Bermúdez
Marketing & Sales www.TheBrokerSite.com
Mobile: +52 (1) 55 5456 2816
LinkedIn Profile: http://nl.linkedin.com/in/pepebermudez
MSN-Skype & Trillian: www.TheBrokerSite.com
AIM & G-Talk: Pepe@TheBrokerSite.com
Yahoo! Messenger: Pepe_TheBrokerSite