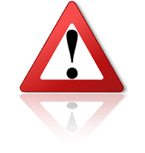 We have been informed of an attempt to use the good name of Velocity Tech Solutions to try to sell equipment on prepayment. Please watch our when contacted by
velocitytechsolutioN.com
(missing an S in the end of the domain). Please note the domain was registered just in November.
They sent an offer to one of our members using the email address:
cwade@velocitytechsolution.com
... when contacting the real company, they said Charlie Wade had already left a couple of months ago too. They are also using phone numbers from other countries including
+359 894352034
(00359894352034 & +359 0894352034) which have also been marked as unsafe.
The
real company
has the domain
velocitytechsolutionS.com
. Please be very careful and always investigate the real contacts of any company.
If you need help or if you are in doubt, please feel free to contact us.
Trade Safe!
Pepe Bermúdez
Marketing & Sales www.TheBrokerSite.com
Phone: +1 3472846827
LinkedIn Profile:
linkedin.com/pepebermudez
MSN-Skype & Trillian: www.thebrokersite.com
Twitter:
@TheBrokerSite
Facebook:
facebook.com/TheBrokerSite