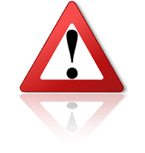 We have been warned by one of our members who got an offer from this company from Maryland in the United States. Please be very careful when doing business with them:
Mr Smith Hardy
Ryan Computer Equipment
Address:
10914 georgia ave suite 336. Wheaton MD 20902
Tel:
240-327-0330
(+1 2403270330)
Email:
info@ryancomputerequipment.com
Domain:
www.ryancomputerequipment.com
Their domain was registered a bit more than a year ago, the address is not verified and is inside a residential complex, the phone number does not connect and the business is not registered as Ryan Computer Equipment at the Corporations Division or at the Maryland Business Entity search.
Although they use info@ryancomputerequipment.com as their email address, on their pro forma, all emails have come from ryancomputerequipment@gmail.com and they have asked for prepayment wired to an account under the name of L&J Consulting Group Inc.
Please be very careful and do not send prepayment to this contact or use an escrow service when purchasing.
Trade Safe!
Pepe Bermúdez
Marketing & Sales www.TheBrokerSite.com
Phone: +1 3472846827
LinkedIn Profile:
linkedin.com/pepebermudez
MSN-Skype & Trillian: www.thebrokersite.com
Twitter:
@TheBrokerSite
Facebook:
facebook.com/TheBrokerSite