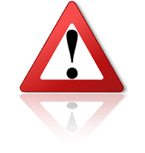 We have been informed of an attempt to use the good name of Olivier Saligot to sell on prepayment using a stolen PayPal account. Please be very careful when contacted by any person with the domain
saligotoliviercpu.be
This is a copy of their message:

From: Elyas Matiz (e.matiz@saligotoliviercpu.be)
Subject: Lenovo Thinkpad T450S i7-5600U

Hello All,

Small lot of Lenovo Thinkpad T450S i7-5600U 5th gen Laptop comes with chargers Looking for best take all offer!!
Grade A Fully functional, no scratches, cracks, chips, dead pixels, or dark spots on screen.

Quntity 6
Price €185 EA
i7-5600U 5th gen Intel processor
8GB RAM
512Gb SSD 14" FHD
Win 10 Pro
Fingerprint reader on all units
AC Adapter

Best Regards,

Elyas Matiz / Procurement Manager
Soligot Olivier Cpu
La Louvière Belgique
Office: 32-646-80-367 (+32 64680367 or 0032 064680367)
Fax : 32-646-80-435 (+32 64680435 or 0032 064680435)
www.saligotoliviercpu.be

Please note: The domain was registered only 18 days ago in the USA. The phone number in the email has been used to sell auto parts and does NOT represent the real company. There is a typo in the signature at the company name.
The attempted to sell to one of our members. They first sent a PayPal request. After paying, they refunded and asked to send payment to a different PayPal account: salvador(dot)palomares(dot)sp(at)gmail(dot)com. This account was in a list of leaked passwords online and, apparently, they attempted to use it to send the payment to a third account after it was received. After our member submitted the claim to PayPal, the actual owner of this PayPal account DID reverse the transaction:

hello, i think this is a mistake transaction. I think my account is used without my permission. Please paypal reverse the transaction to the buyer. I dont have knowledge to this transaction

The REAL Olivier Saligot works with CGN.be. Please be very careful and always investigate the real contacts of any company.
If you need help or if you are in doubt, please feel free to contact us.
Trade Safe!
Pepe Bermúdez
Marketing & Sales www.TheBrokerSite.com
Phone: +1 3472846827
LinkedIn Profile:
linkedin.com/pepebermudez
MSN-Skype & Trillian: www.thebrokersite.com
Twitter:
@TheBrokerSite
Facebook:
facebook.com/TheBrokerSite